Micranthes virginiensis, early saxifrage, is a native herbaceous perennial plant that grows in rocky hill sides. It blooms in spring. It's older scientific name is Saxifraga virginiensis,
Flowers
The white flowers are about 1/4 inch wide with 5 petals, 5 sepals, 10 stamens and 2 pistils. They grow in clusters on upright stalks that are about 4-10 inches tall. The sepals are hairy and glandular.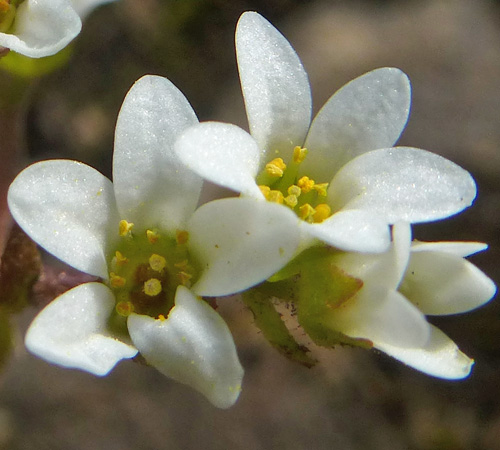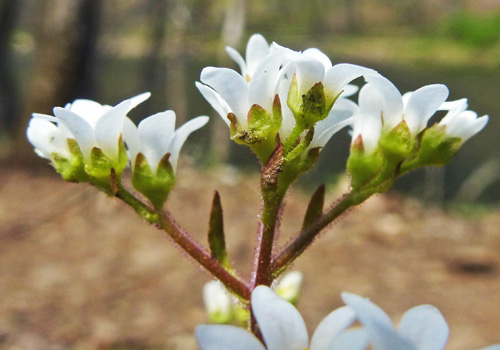 Fruit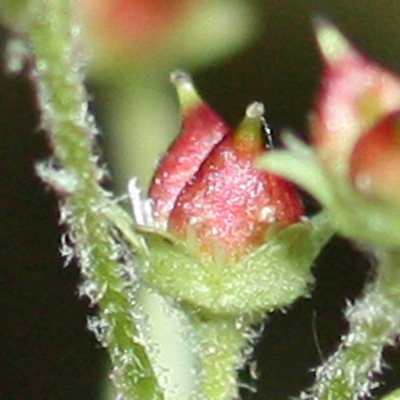 In this photo the two pistils have developed into fruit. Also the hairy sepals can be seen.
Leaves
The leaves are basal. The margins are hairy and the surfaces are hairy and glandular. The flower stalks are hairy and also glandular near the flowers.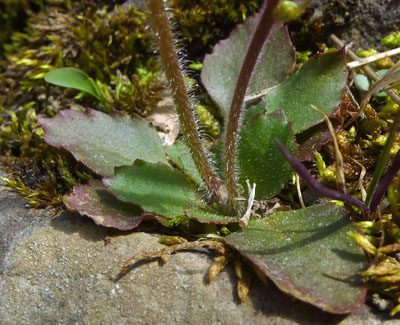 Plant and Habitat
The plant grows in rocky outcropings and rocky hillsides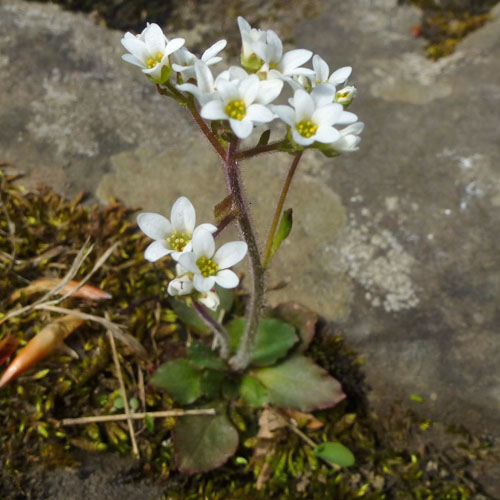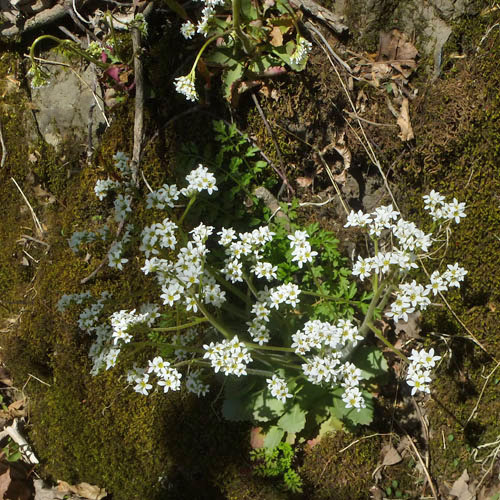 All photos by H & M Ling, 4/29/2015 (flowers) and 5/10/2009 (fruit), Washington Valley Park East, Bridgewater, NJ
Additional information